Plant Journey for Beginners
Have you ever wanted to add some greenery to your space but don't know where to begin? Don't let that regular old thumb of yours stop you from making friends with philodendrons. Picking out plants and caring for them is actually really fun, and kind of therapeutic.
Where do you begin?
Walk around your home and make a list of the spaces you would like to add some greenery. Ask yourself: Do I need a plant stand? A macramé plant hanger? Do I need planters? Deciding where you will put your plants and finding the right planters that suit your space is an important step to take BEFORE you purchase your plants for a few reasons.
The type of plant you purchase will depend largely on the natural light sources available. Some plants need indirect sunlight and some plants love to bask in the sun like humans used to do in the 80's, completely unprotected and taking it all in.
So after you have decided where the plants will live, they will need somewhere to plant their roots. Finding a plant to fit your planter is much easier than doing things the other way around, especially if you have a particular style or design you are looking to achieve. So hit the pavement (or get your clicking finger ready if you prefer to shop online) and find the planters that resonate with your vibe.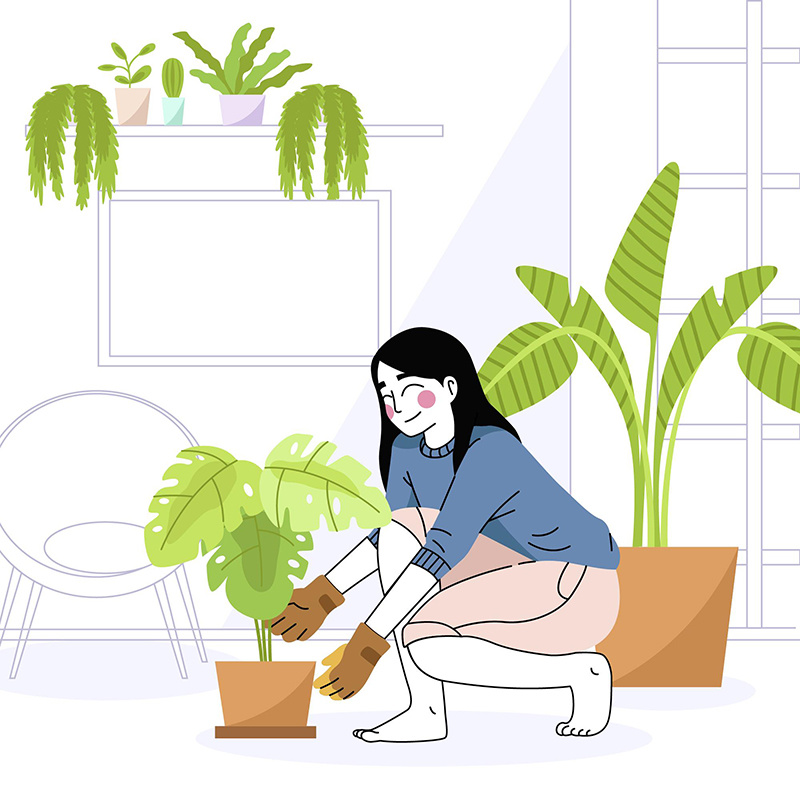 When you've done your due diligence and planned out where the plants will go, what types of natural light you have available and have found suitable planters, it's time to make a trip to the greenhouse. Do your research on the best place to buy hearty healthy plants in your area. Once you get there, a store clerk will be able to direct you to which plants are suitable options for the spaces you have outlined and that go along with the level of greenness in your thumb.
And there you have it! You're ready to bring some flourishing friends into your home. Not only will they look beautiful, they will provide you with cleaner air and a calmer mind.
If you're looking for some information on plants themselves, feel free to check out
this YouTube video "Houseplants That Even YOU Can't Kill" by @Jnaydaily.